Shenzhen Xinlong twenty-ninth fire drill
plurality; dialectical; dialectical; dialectical; dialectical; dialectical;
In order to enhance the professional skills of the fire brigade, ensure the safe production of the company and strengthen the fire awareness of the staff, the 29th fire drill of Shenzhen Xinlong Health Industry Development Co., Ltd. officially opened at 16:30 p.m. on July 4.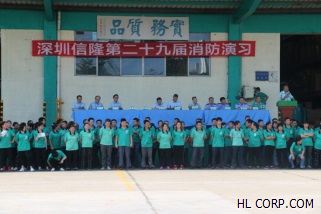 First of all, manager Xie of the management department made a mobilization speech, and then, Songgang fire squadron captain Chen, Bitou community officer Liu also made important instructions and requirements, although it is already afternoon, but the sun is still poisonous, standing for a short time is sweating, but this can not stop the enthusiasm of fire drills and exercise enthusiasm, they quickly. Running is neat and coordinated. You're not afraid of hardship or fatigue. You'll finish all the projects in the hot summer. The first is the quick connection and laying of the fire hose. This is the most basic and important preparation for the fire drill, because any type of fire fighting can only be carried out by laying the hose first. Efficiency directly affects the final result of fire fighting. Firefighters demonstrated the connection and laying of one, two, three and five water belts. Their skillful action and precise operation won the applause of the surrounding staff. So-called, one minute on the stage, ten years off the stage. Without regular practice, how can we do it? This fast and perfect completion.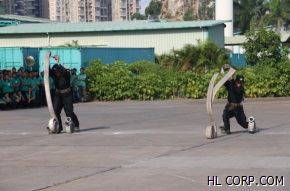 Then came the quick fire extinguishing exercises for oil drums and liquefied petroleum gas tanks, which were common occurrences in life, because many people subconsciously took water to water a fire, and it turned out to be a catastrophe. Firefighters showed us the most common and effective way to extinguish a fire. They use wooden boards or dry powder extinguishers, and they use wet towels and dry powder extinguishers for liquefied petroleum gas tanks to catch fire. Method.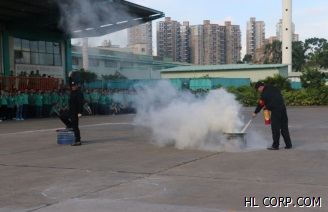 Finally, the warehouse fire emergency drill and personnel emergency escape drill, Professor Liu for all staff on fire safety emergency and fire escape skills, teach us to calm down after a fire, how to correct the alarm, fire fighting, evacuation, how to save themselves and escape.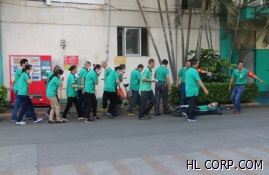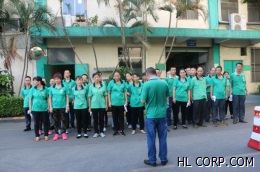 After the drill, manager Xie of the management department and officer Liu of Bitou community made concluding remarks, giving full affirmation and praise to our company's fire safety work and fire brigade construction.