Updated date:2015/1/31 上午 11:30:55
Ruimu annual meeting & new conference
Taicang health industry Lv Mengzhu
Time: 2014/10/16 am 9:30-11:00
Venue: Taicang Lu Hai Hotel               Meeting process: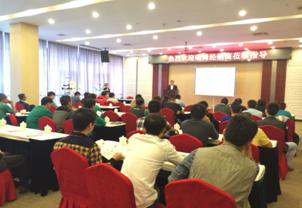 During the thirteenth session by the Shanghai Toy Fair Exhibition, Ruimu invite you to Taicang to participate in the distribution of customers, the annual new conference Ruimu once a year. This year, specially the conference scheduled to be held in Taicang, to allow customers to experience the long letter to the production environment and excellent development capabilities, and expressed support and appreciation of the past year, which also share the next few new product introduction.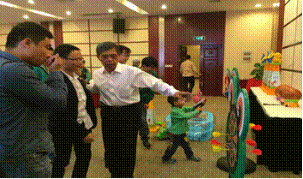 The same day, chairman to visit the site and share in addition to speech, Premier Li Keqiang advocated to speed up the development of the sports industry, and promote the consumption of sports to promote public health messages, many vision and business philosophy and customer share Ruimu, intermission time and customer chat, on-site response, experience products interactive Games in a continuous line.
Invite outstanding representatives of dealers, and share the successful experience, and the award ceremony held

Best promotion Award: You Manping           Best partner Award: Liu Pengrong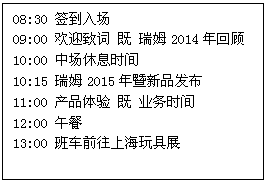 Shenzhen city Styron Trading Co. Ltd.          Nanjing Qin Shuo Trading Co., Ltd.